Usually, when there is talk of 1Gbps broadband connection, most of us instantly think of
Google Fiber
, but that's not the case this time. In the UK Sky, TalkTalk, CityFibre and Fujitsu are currently planning to launch 1Gbps Internet over fiber in 2015.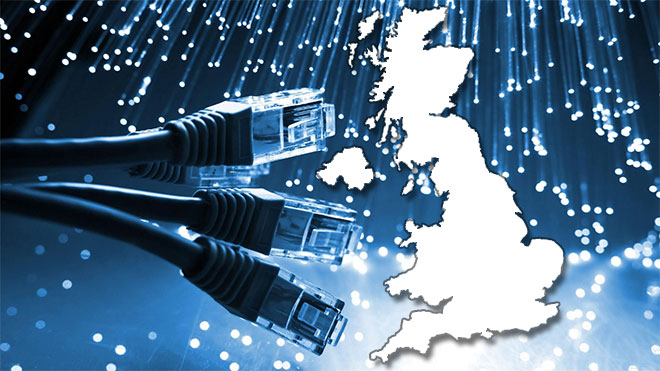 As early as 2015, parts of Great Britain may boast blazing-fast Internet speeds around as Sky and TalkTalk are in talks to team up and build a 1Gbps network. The two companies are investing £5 million each, while CityFibre and Fujitsu are going to come together to build the infrastructure behind it.
The network will be built using FTTP (fiber to the premises) pipes with more than 20,000 homes in York planned for the initial launch. Later on, two more cities will jump on the bandwagon. They'll be selected in a competition, but no other details are out now.
By 'eck! York is set for some of the fastest broadband speeds in Britain as Sky and TalkTalk team up for a 1Gbps ultrafast network.
Sky and TalkTalk are putting in GBP 5 million each, joining forces with network provider CityFibre and Fujitsu who will take care of the actual infrastructure. The service will involve fibre to the premises (FTTP) pipes, which means speeds won't be hamstrung by the slower copper cables that run the last bit between many homes and the local fibre network.
They plan to open the service to the public in 2015, starting with 20,000 premises in York then spreading across the city and to two other cities.
The next two lucky towns will be selected through a competition. "The ISP Factor", perhaps? "Britain's Got Telecoms"? "How Do you Solve a Problem Like Fibre"?
At present, the choice for UK Internet service providers is to use BT's Openreach network of fibre and cables, or build your own. Virgin Media has built its own fibre network but doesn't cover the whole country, while CityFibre has 29,000km of high-speed fibre that it licenses to businesses and networks.
UK telecoms watchdog Ofcom today revealed that one in four UK residential fixed broadband connections is 'superfast', capable of a maximum speed of 30Mbps or faster. The average download speed by the end of 2013 was 31.9Mbit/s in urban areas, or around 11.3Mbit/s in the countryside.
As a national average, "17.8Mb is more than enough for most households to do what they need to online," says Dominic Baliszewski, telecoms expert at
broadbandchoices.co.uk
, "but this 'average' figure is inevitably skewed by the great strides that fibre technology is making. In reality, the 69 per cent of households still on ADSL may struggle to get anywhere near 10Mb, let alone 17Mb. Connection speed only really improves when households make the switch to a fibre optic service."
If you want fibre to come to your doorstep, Baliszewski suggests writing to your MP, lobbying your local planning authorities to look at obstacles in your local area, and recruiting bandwidth-hungry neighbours.